The Pittsburgh Vintage Mixer Returns to Teamster's Hall Local 249 in Lawrenceville
The Pittsburgh Vintage Mixer Home Show will be Saturday, April 8, 2017
at Teamster's Local 249 (4701 Butler Street in Lawrenceville)
Pittsburgh Vintage Mixer is a one-of-a-kind vintage vendor fair that melds community, creative inspiration and nostalgia. The ninth Pittsburgh Vintage Mixer will take place at Teamster's Local 249 in Lawrenceville. This unique event is focused on atmosphere, quality wares, variety and accessibility to collectors of all ages and budgets. Pittsburgh Vintage Mixer brings together local collectors and small vintage businesses under one roof for two days of kitsch, conversation and collectibles. The curated event will feature more than 30 local merchants selling genuine vintage men's & women's fashion, accessories, housewares, vinyl, home décor, artwork, books, toys, small furniture, and collectibles.
FOR THE LOVE OF VINTAGE – SUPPORT A GOOD CAUSE: This spring, a portion of the door fees for the PGH Vintage Mixer Home Show will be donated to Proud Haven, whose mission is to provide a safe shelter for homeless LGBTQ youth here in Pittsburgh. Proud Haven provides resources to help LGBTQ youth in supporting the development skills needed to live independently. More information on Proud Haven Here.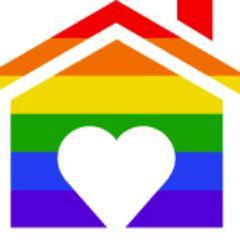 Vendors for the PGH Vintage Mixer Home Show include:
100% Polyverse | 304 Vintage | ARTica Gallery | Calf Paths Of The Mind | Denny's Vintage Market | doNotDestroy | Friday Cheer Company | J. Malls and Flipping Records | Junk In Public | LeMix | Mid Century Moderation | Retro on 8th | Rick Sebak's Collection | Roadrunner Records & Vintage | Shindig Alley | Sunset Vintage | Technicolor Polyester | The Ardent Forager | The Ultimate Collectible | U'niki An'Tiki | Valley Vintage | WHO NEW? Retro and Mod Decor
In addition to furnishings, the Mixer Home Show will have an exclusive "Consider your Closet" vintage fashion floor, featuring men's and women's vintage clothing. Clothing vendors include:
Black Lodge Vintage | epitome. Clothier | Highway Robbery Vintage | Pop Up Vintage Reel Vintage Shop | Strangeways Vintage | Twinage Vintage
Sponsors include:
The Allegheny Wine Mixer Inc | Apizza Badamo | Espresso a Mano | Handmade Arcade | Juju | The Lincoln Highway HUB | Wildcard | Yelp Pittsburgh
Event Information:
Also visit our FACEBOOK EVENT PAGE
ADMISSION: General admission tickets can be purchased at the door for $5.00 (Free admission for kids under 12) – Additional donation opportunities toward Proud Haven's mission will also be available at the door.
WHEN: 9am – 5pm, Saturday, April 8, 2017 (4-5pm Happy Hour Specials)
WHERE: Teamsters Local 249 – 4701 Butler Street in Lawrenceville. (Free Parking is available)
This is a family friendly event – please bring your ID in case you're considering bellying up to the bar during the vintage fair.
For more information or materials, visit our event page Or contact pghvintagemixer@gmail.com
Information is also available on our website. Follow us on Facebook, Twitter, and Instagram
 See our FAQ Page here