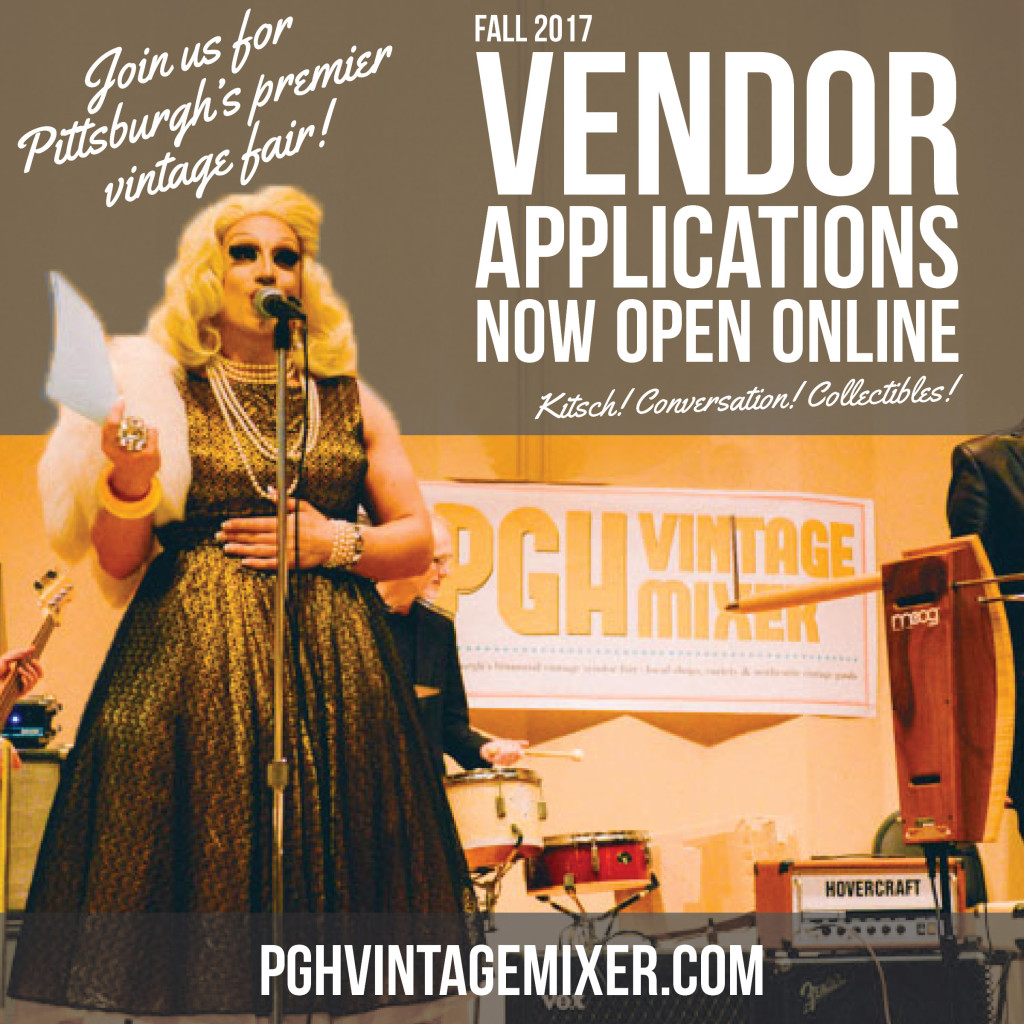 …
The Pittsburgh Vintage Mixer, now in its 10th season! – Accepting applications for the Fall 2017 PGH Vintage Mixer at Teamsters Hall Local 249, Lawrenceville, on Friday, November 3 and Saturday, November 4.
…
Vendors are chosen by a jury panel for the PGH Vintage Mixer. Vendor spaces for the Fall 2017 Mixer are roughly 8×5 feet and cost for spaces will vary from $95 – $155 depending on location on the floor map. Location of each vendor space is decided by Mixer staff. Please email pghvintagemixer@gmail.com for questions.of visit our Frequently Asked Questions Page
Here
…
The Fall 2017 PGH Vintage Mixer will be a heavily fashion-oriented event. However, as with all PGH Vintage Mixer fairs, spaces are available for all varieties of vintage wares including but not limited to furnishings, decor, housewares, vinyl, books, paper ephemera, sports collectibles, etc. This, like all PGH Vintage Mixer fairs, will focus on offering attendees quality, variety and authentic vintage at various price points.
 …
In celebrating our 10th season of the PGH Vintage Mixer, this fall's event will include cocktails, drag queens from our fair city, music, old stuff, high fives, good fun and lots of kitsch, conversation and collectibles!
 …